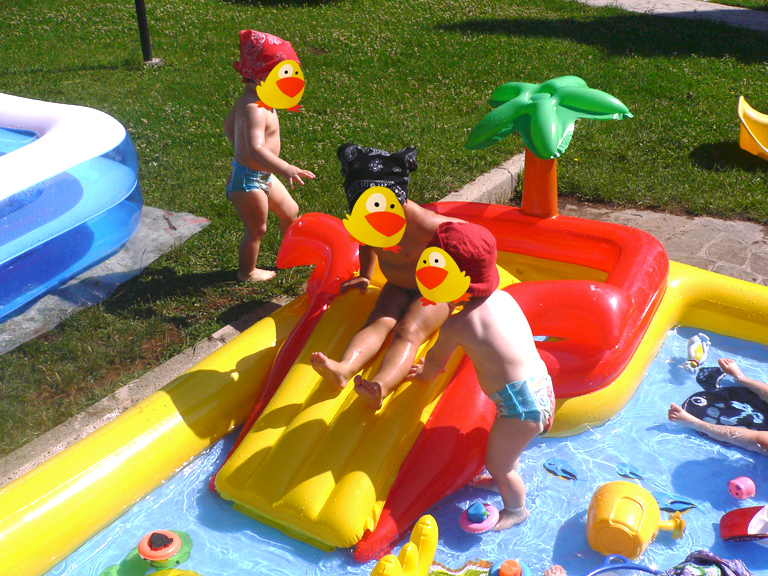 "La casetta dei pulcini" organizza centri estivi nei mesi di luglio e settembre, in concomitanza con la chiusura delle scuole, per bambini fino ai 6 anni di età. Il servizio è attivo fino alle 18.00, dal lunedì al venerdì.
Verranno organizzate attività ludiche all'aperto nel nostro ampio giardino di 3.000 mq unite a giochi d'acqua nelle piscine appositamente allestite. Inoltre verrà dato spazio a laboratori grafico-pittorici, di manipolazione, musica, inglese e psicomotricità. La mensa è interna, ed i pasti vengono preparati con cura dalla cuoca.
Sono previsti abbonamenti giornalieri, settimanali e mensili.
LA CASETTA DEI PULCINI organises summer camps in July and September when the schools close. Summer camps are for kids aged 1 to 6 years old, from Mondays to Fridays (07.30 am-7 pm). There will be creative activities, english, music and dance labs as well as free play in the garden or in the paddling pool. Snacks and lunch included in the fees.